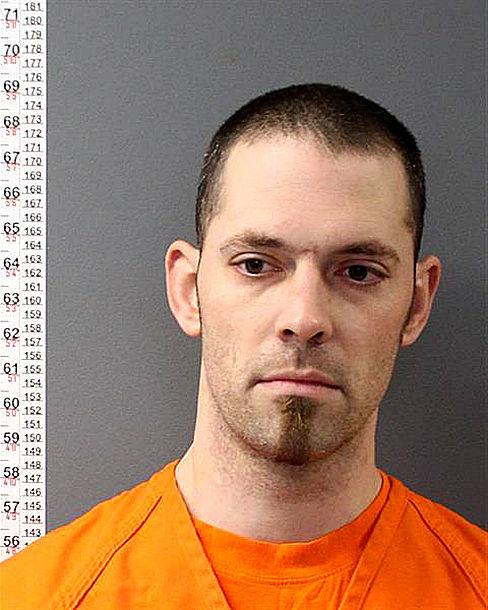 SAYRE — A Sayre man is sitting in the Bradford County Jail after he allegedly choked his girlfriend and threatened to kill her with a gun to her face on Sunday.
Steven James Haggerty, 36, has been charged with strangulation, a second degree felony; terroristic threats, a first-degree misdemeanor; simple assault and recklessly endangering another person, both second-degree misdemeanor and harassment, a summary offense.
According to Sayre Borough Police, officers were called to a Hoover Street residence on Sunday morning for a reported domestic dispute and theft of medication.
The victim told police that she had been fighting with her boyfriend for several days and he had taken her medication she used to control seizures.
An argument had occurred in the upstairs bedroom earlier on Sunday and Haggerty allegedly "took his hands and choked her to the point that she couldn't breathe and she thought she was going to pass out," the police affidavit said.
The victim also told police that she had been pushed and thrown against a wall and injured her ankle during another argument. She was able to get away and called the police.
The suspect showed officers the medication he had taken from the victim during their interview with him at the scene.
After the suspect was placed under arrest and transported to the police station, an officer was trying to get a written statement filled out by the victim, who told him that she would have a hard time filling it out "because she has a wrist brace on from the defendant pushing her down the stairs approximately five days to a week ago," according to the affidavit.
The victim then stated that in one of their prior arguments on Saturday night, she yelled at Haggerty because she wanted her medication back. The suspect got "extremely agitated because he hates when she yells."
Haggerty then retrieved a Springfield Armory .45 caliber handgun and "pointed the end of the barrel at her face and pressed it against her cheekbone and stated that if she didn't stop he was going to kill her," according to police.
Officers seized several guns from the home, including the .45 caliber gun that was allegedly used in the incident.
Information regarding the amount of bail and upcoming hearing dates was not available as of press time.