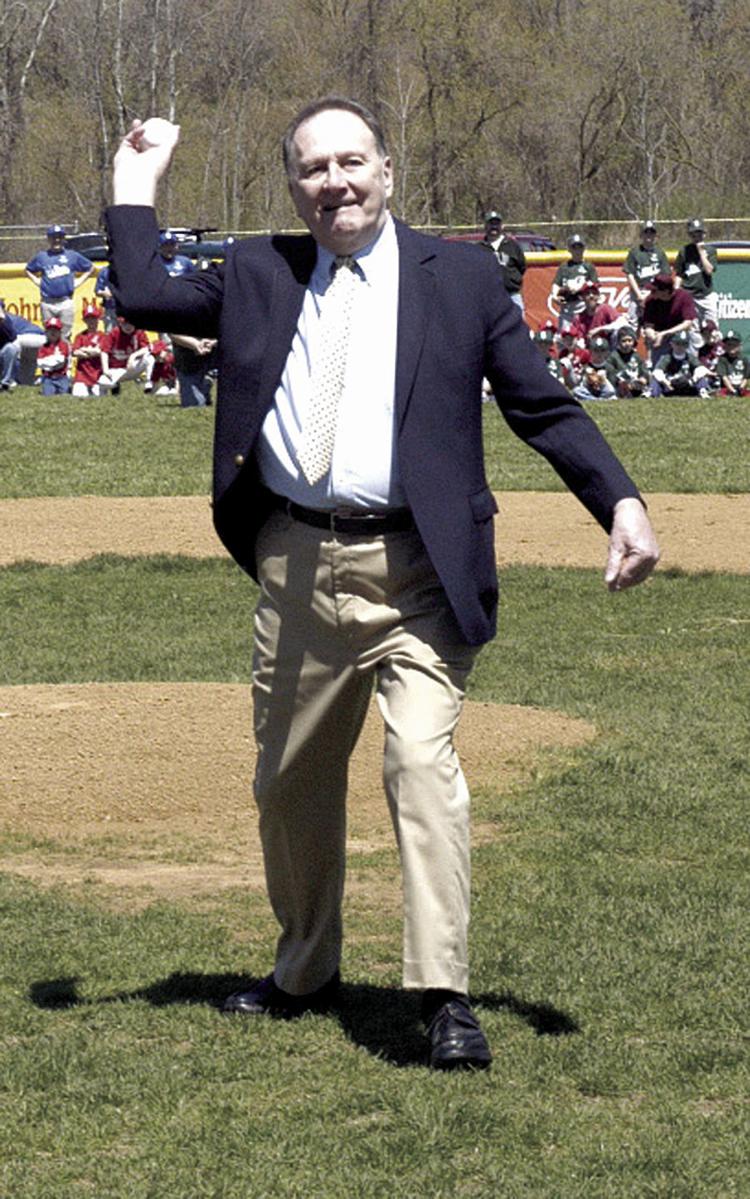 The Valley lost one of its legends last week when former Sayre Mayor and Bradford County Commissioner Bill Hickey passed away after an extended illness at the age of 89.
To say Hickey loved his hometown of Sayre would be a huge understatement.
"He was proud of Sayre. He was proud of the accomplishments that were made in Sayre and it truly was his town," said Sayre Mayor Henry Farley on Hickey.
A former Sayre High School basketball standout, Hickey returned to his hometown after serving in the U.S. Army.
Bill would work for First National Bank before becoming the Sayre Area School District's Business Manager for 17 years. After his retirement, he would turn his attention to public service.
Hickey was appointed County Commissioner in the 1980s and was later elected as Mayor of Sayre for two terms. After his tenure as mayor ended, he would also serve on the borough council for one year.
"He was the voice of reason for the council in both roles," said Farley. "I really appreciated working with him because he could calm people down in situations. He could make them rethink things and move us in the right direction on issues."
Sayre Borough Treasurer Elizabeth Fice has fond memories of working with Hickey.
"When I first started here in 1990, shortly after that (Bill Hickey) was mayor and he was like a mentor," said Fice, who said she learned a lot from Hickey. "Financially, he knew how to teach and he taught me a lot of things here — how to keep the records straight for government accounting and things because it was all new (to me). He was just a great friend. He was just always there to help ... I'm going to miss him."
Former Sayre Mayor Denny Thomas, who had known Hickey his entire life, was quick to call the former mayor whenever he needed some advice.
"Are you kidding me? Absolutely. He was my mentor," said Thomas on calling on Hickey for help. "I served on the council for 12 years prior to me becoming mayor, and when Bill was the mayor, he sat right next to me in meetings. I was the chairman of police, and the mayor runs the police department. I had to go to him a lot of times, even when I became mayor, to ask for advice. I always went to him for advice."
Farley echoed that sentiment.
"Bill was somebody I leaned on a lot in my years as president of the (Sayre Borough) Council," said Farley.
Both Farley and Thomas recalled a great tradition that Hickey had.
"Bill cared deeply about Sayre. One of the things that he did when his health was good is he rode around Sayre every day. He knew everything that was happening in the town of Sayre," said Farley.
"There was a standing joke with him, he would always go out and ride around the town — him and Dusty Shaw — and they use to call Dusty Shaw BD-38 1/2 as a police car and Bill BD-37 1/2," Thomas added.
Bill has now reunited with Dusty and they will undoubtedly be watching over their beloved hometown together.