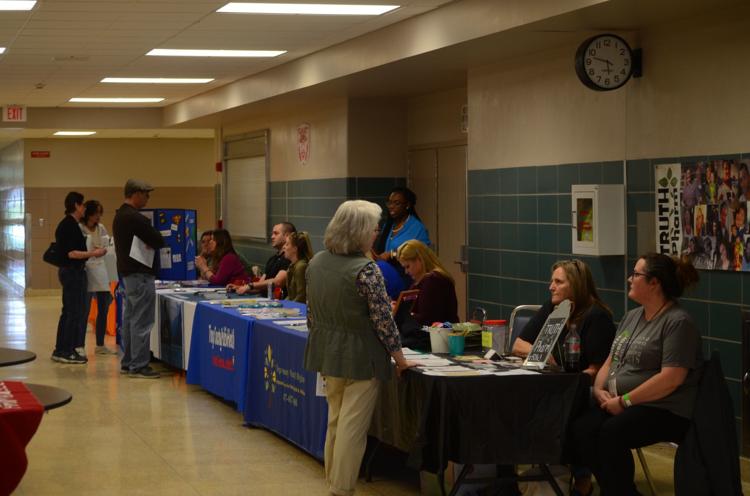 WAVERLY — Drugs affect more than just the person who is addicted to them. They can restructure entire families.
In Waverly, and in all of Tioga County, that possibility is all too real for many families, said CASA-Trinity Prevention Services Supervisor Christina Olevano Thursday.
"It's more common than people might realize," she said. "It affects a lot of families right here in the Valley."
To help support those households, the Allies in Substance Abuse Prevention (ASAP) Coalition teamed up with the Waverly Central School District Thursday to connect grandparents who may be looking after their grandchildren with resources to help them.
"There's special challenges for these families," Olevano said. "In many cases, people are, as parents, dealing with their loved ones being either in jail or worse due to drug abuse — and then on top of that, need to raise their grandchildren."
That means that these households are generally two generations apart age-wise, Olevano explained. The age difference can present unique challenges such as, testing the grandparents' familiarity with monitoring social media.
"In a lot of cases, these kids are traumatized with what they experienced with their parents," she said. "And the grandparents have to deal with that on top of seeing it unfold as a parent, because that's their child. It's heartbreaking."
So after holding a similar event in Owego in April, the coalition brought many of those same resources, including representatives from Tioga Opportunities, Tioga County Health Department, Healthy Neighborhoods, Truth Farm, Family Enrichment Network and more, to offer support.
"We want families to know that they're not alone," Olevano said. "We want to be able to do something to help. There is support out there."
The event also featured a personal testimony and a short film entitled "The Science of Addiction," which looked directly at how substance abuse biologically affects the brain.
"It can really be difficult to grasp how substance abuse changes the brain," said Olevano. "People ask 'why can't these people just stop? Why can't they take care of their kids?' But this film really shows why that is difficult physiologically."
The event also include free Narcan training and kits for people to take home.
District Superintendent Eric Knolles described the event and resources as a major need in the community.
"There's definitely a need in the Valley for these types of services," he said. "And we wanted to bring those services to Waverly. It's a community issue. And if we, as a school, are going to be the center of our community, it's up to us to step up and get people the help and services that they need."
Olevano added that the coalition will be releasing all four of its personal testimonials at the Ti-Awaga Community Players performing arts center in Owego on May 26.
"These are four Tioga County stories," she said. "It's very emotional, and it took a lot of courage for them to be willing to come on camera to share what they experienced. It's free, and everyone who can should attend."