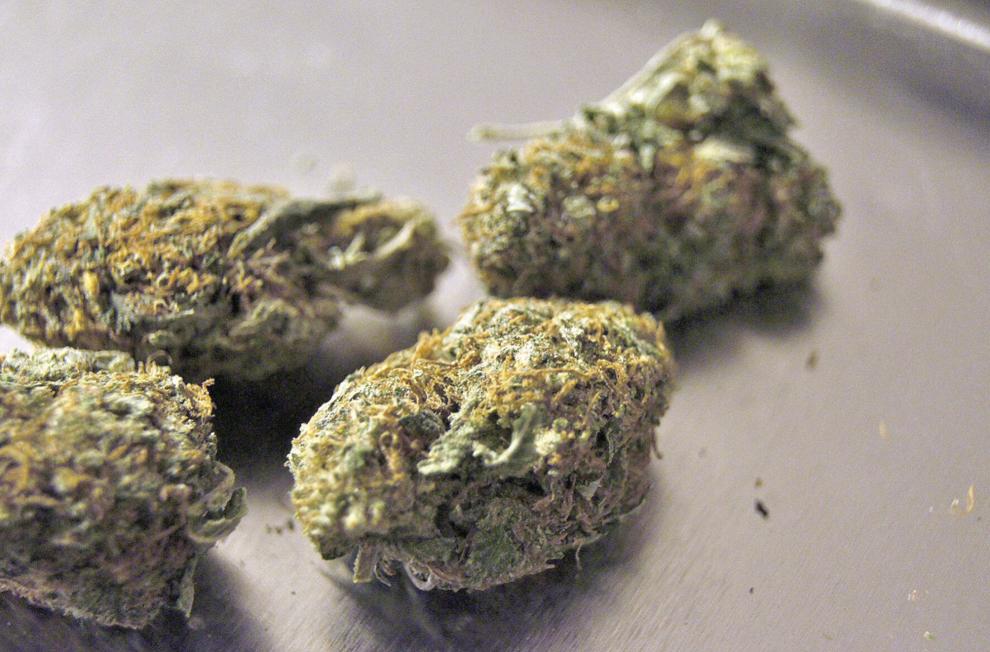 On. Dec. 28, members of the Waverly Board of Trustees voted 4-3 to opt out of allowing marijuana dispensaries to set up shop within the village, and subsequently and unanimously voted to let the residents ultimately make that decision on March 15 at the polls.
While the issue has become a hot topic in the village, Waverly is not the only municipality that had to make that decision by the state-imposed deadline of Dec. 31.
Under state law, municipalities had until that date to "opt out" of the Marijuana Regulation and Taxation Act (MRTA) — the legislation that legalized recreational marijuana in New York. Opting out would not keep cannabis illegal in those municipalities; it would only bar licensed businesses from setting up shop within their borders.
Namely, those businesses are marijuana dispensaries and on-site consumption facilities — the latter of which is known as "cannabis cafes," — which would essentially operate for marijuana as bars do for consuming alcohol.
However, municipalities that opt out will not receive any portion of the tax revenue that would stand to be gained from the dispensaries and cafes.
In New York, the state will tax marijuana sales at 9 percent, the county where the business is located would get a 1 percent tax share, and the municipality where it is located would get a 3 percent tax share. However, if the municipality is a village, for example, they would have to divide that 3 percent with the town in which they are located.
According to the Rockefeller Institute of Government, which has compiled a database of New York municipalities that have opted out, these are the municipalities in Tioga and Chemung counties that did not pass an opt out law and as such are ALLOWING marijuana dispensaries and cannabis cafes:
Town of Berkshire
Town of Candor
Village of Candor
Village of Newark Valley (dispensaries only)
Town of Nichols
Village of Owego
City of Elmira
Town and Village of Horseheads (dispensaries only)
Village of Wellsburg (dispensaries only)
According to the database, municipalities in Tioga and Chemung counties that did pass opt out laws are:
Town of Barton
Town of Newark Valley
Village of Nichols
Town of Owego
Town of Richford
Town of Spencer
Village of Spencer
Town of Tioga
Town of Ashland
Town of Baldwin
Town of Big Flats
Town of Catlin
Town of Chemung
Town of Elmira
Village of Elmira Heights
Town of Erin
Town of Southport
Town of Van Etten
Town of Veteran.
Nichols Village Mayor Lesley Pelotte explained that the village board decided to opt out because "it's not worth the 3 percent tax."
"We don't have any zoning in the village," she said. "One of these dispensaries could set up next to pretty much anything if we allowed it, and we just didn't want that."
Pelotte added that the board vote was unanimous.
"We did have the discussion, and some of our board members were pretty adamant about opting out," she said. "Ultimately, we just decided that it wasn't worth it. We're a very small village and without zoning, we wouldn't have control over it."
According to Nichols Town Clerk Karen Hall, the town board mutually decided to let the deadline pass without legislating an opt out law.
"With zoning, the only area a business would legally be able to set up is out near the Lounsberry Truck Stop area," she said. "There is a part of the law that allows people to grow it at home, but if they were to sell it from their home, they'd at least need a local variance."
Hall noted that since the town relies on the Tioga County Sheriff's Office and state police, enforcement would be an issue as well.